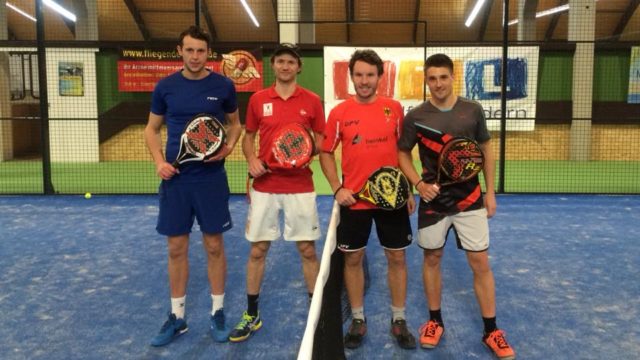 Asking them to do it once would be demanding. Twice in a row, just too much. Three times champions in Germany, beating all German top National team members, unthinkable. And yet, they did it.
Bruijsten-Meijer started a winning streak in Germany in 2016, right after their disappointing failure to qualify to the 2016 World Padel Championship in Lisbon. The no1. ranked Dutch duo bounced up to commence a streak of twelve undefeated matches in Germany.
On 29th of January they were crowned Champions in Cologne, at Walls der Padelfaktor, after defeating four opposing teams. The final score, against Panske-Lingen, 6-4 6-7 6-1.  Consulted about the performance of his pupils, coach Norberto Nesi proudly said "…Bruijsten-Meijer understood it better than most padel players in Western-Europe. Padel is simple. Play simple. Change angles. Change speed. Plus, they are patient."
Notably in the same tournament, Dutch Yvonne Peeters, from LTV Lelystad, made her debut in the German circuit to end on a third place. Yvonne teamed up with German National Team member Nicola Nothoff at the last minute to replace her injured teammate.