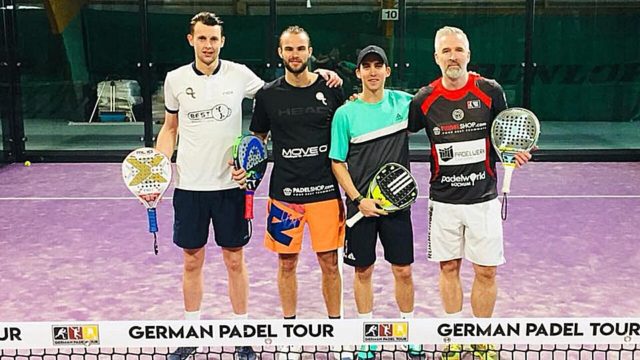 The Dutch padel team Uriel Maarsen-Bram Meijer keep moving forward. After winning their first 2nd class category championship for the Basque Padel Federation they flew to Holland to offer clinics and classes. During the same weekend, they traveled to Essen, Germany, to test their new level. They finished their first two matches with ease: 6-1 6-2 & 6-0 WO. But the semi-final was something else. In front of them they had their countrymen, ranked no. 1 in Holland, Peter Bruijsten and Berend Boers. The match could have gone either way. At the end, the Dutch Twin Towers won in the third set: 6-3
German Darek Nowicki and Argentine Fermin Ferreyra waited for them in the final. Feeling the weight of intense training and hard work, Meijer-Maarsen did not show their best level and lost. They returned home empty handed.
"…have have been doing too much. We did not feel at our best. We had trained and played too much before the tournament… "
According to Uriel Maarsen, they are improving a lot. As they spend time together, inside and outside the court, they become a better team. This helps throughout the tougher matches.