Padel keeps growing non-stop around the world. One more demonstration of the growing appetite for Padel is the new superyacht Aviva.  As reported by SuperYachtTimes.com, this 98-metre motor yacht is one of the most impressive and significant yachts to come out of 2017.  According to SuperYachtTimes, "… with her strong hull lines, defined superstructure and two-tone paint finish she is set to become one of the most recognizable yachts of our time…"  And you may wonder, what does it have to do with Padel?  Well, there is one unique feature about Aviva.  It is her much talked about full-sized Padel court.
Apparently, Aviva's owner is crazy for padel.  Thus, instead of building extra luxurious guest rooms, he had a full size padel court built inside the yacht. Yes, full size!  20 metres x 10 metres x 6.65 meters interior.  Thus, very well respecting FIP's rules.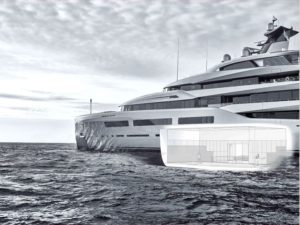 According to Reymond Langton Design "… It is not only a lifestyle change for the owner but also to crew as this is also the largest gym of any yacht. The crew is encouraged to play with the owner and guests and when the court is not in use for padel the net can be removed and the crew plays football and use other exercise equipment in the space, it is after all a sports hall."
"the owner is adamant that this is the best padel tennis court in the world, period!"
Everything about this yacht is unbelievable. It has 5,000 Gross Tonnes of interior, beautiful exterior lines and even an eco-friendly drive system:  a unique hull design paired with an electric propulsion system that results in significant reduction in fuel usage.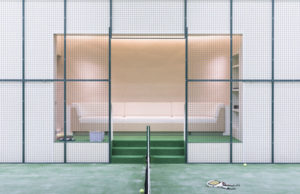 Aviva was the recipient of a 2018 BOAT International Design & Innovation Award last weekend for her special padel lifestyle area on board.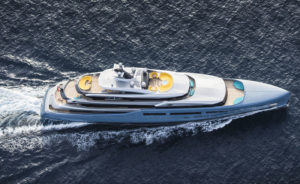 But there is one open question about the story. Who is the owner? We want to play padel with you!
Source: SuperYachtTimes.com