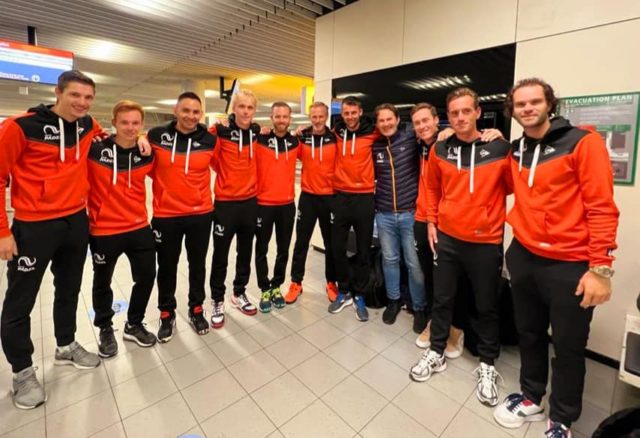 Dutch National Team qualified as first in group F and moved forward to play quarter-final.  The team cruised through the group stage by defeating both Bulgaria and Norway 3-0.
Today Holland will play against the 1st qualified of group C. The last match of group C still needs will be completed this morning and is likely to confirm Finland as the next opponent.
During the last two matches, Finland defeated Holland. Both in the 2017 Estoril European Championship as in the 2019 Rome European Championship Finland was superior: 2-1. Today however, things may turn around. Holland has a renewed team and the new pair Bram Meijer-Sten Richters is a strong contender to defeat most of the Finish couples. Can any of the other Dutch teams defeat any of the other Finish to grant a needed 2-0 for Holland?
Germany is already waiting at semi-finals for either Holland or Finland.
[simple-author-box]