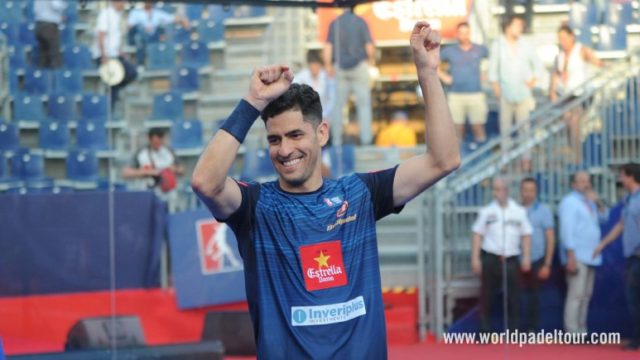 The Oeiras Valley Portugal Padel Masters Tournament for the World Padel Tour changed history.  The reign of Fernando Belasteguin is over after sixteen consecutive years. Padel has a new King: Maxi Sanchez.
"Without Sanyo on my side this would not have been possible.  We are simply two kids that left home in pursue of a dream. Today we made it true.", Maxi Sanchez.
Maxi Sánchez, also known as "The Shark", is one of the most aggressive padel players in the circuit. His style is very physical and no-nonsense.  With 13270 WPT points he will lead the ranking starting this week, followed by his teammate Daniel "Sanyo" Gutierrez, who has 13135 points. Pablo Lima will follow on 3rd position with 11630.  Injured Fernando Belasteguín is next on 4th with 10960.
One question is still floating in the air: is Fernando Belasteguin still the best?