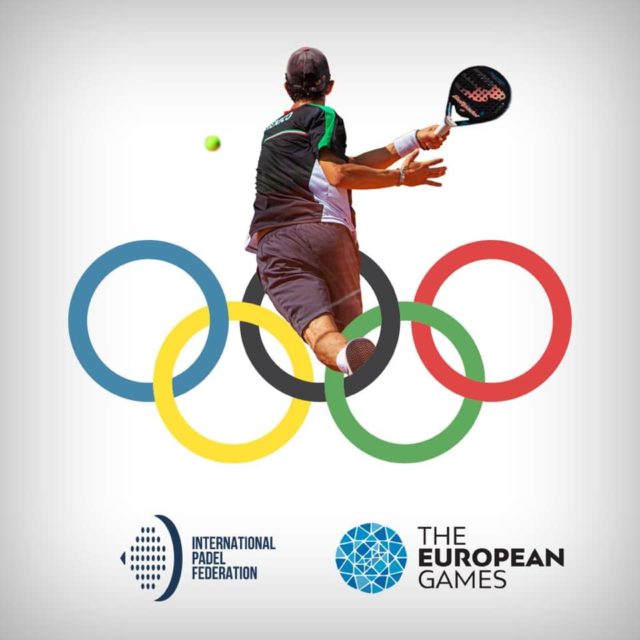 The International Padel Federation –IPF- announces the candidacy of Padel to the upcoming 2023 European Games to be held in Krakow, Poland.  The candidacy was submitted by IPFs President, Luigi Carraro.  Raffaele Pagnozzi, General Secretary of the COE-European Olympic Committee and Raffaele Chiulli, President of GAISF, received the submission with enthusiasm.
"The COE reacted very positively to our proposal and we'll start working on this project", according to Carraro.
Making Padel an Olympic sport was one of the pillars of Carraro's candidacy for IPF's presidency.  This announcement follows the recent agreement with World Padel Tour that allows national padel federation to organize championships that grant points to the a IPF/WPT unified ranking.
The European Games is an international multi-sport event in the Olympic tradition.  The
2019 Minsk European Games Sports programme included 15 sports, 23 disciplines, 10 qualifying sports to Tokyo 2020 and 4 Sports European Championship for a total of 4082 competitors in 201 medal events.
The inclusion of Padel in the European Games represents a significant opportunity for Padel to further position itself as independent sports discipline, reach new potential practitioners and associate with new sponsors and brands.
Started playing padel in Argentina in 1987. Contributor to the structural development of the sport in Holland since 2006. University lecturer in International Business, specialized in media, sports and entertainment.   Senior padel coach, sports journalist, manager and pioneer.  Eternal student.
When I am training players I use a Dunlop Nemesis Padel Racket and Dunlop Training Balls. Would you like to become a guest author? Contact us.