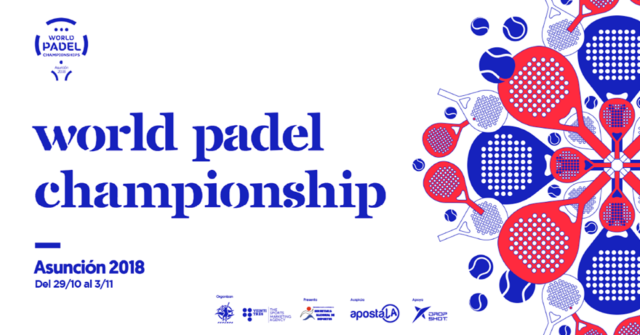 The Dutch Padel Federation (Nederlandse Padelbond) made public yesterday the list of players called to represent Holland in the upcoming Padel World Championship 2018 to be held in Asuncion, Paraguay. Ladies and gentlemen from nearly every corner of Holland will be participating.
The Ladies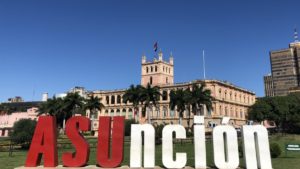 The ladies team includes experienced padel player Sabine Schutelaar (35), who participated in the European Championship 2015 and 2017 as well as the World Championship Qualifications 2016. Rookies Chayenne Ewijk (30) and Rosalie van der Hoek (23) from TP Oosthout Voorhout will make their first appearance in an official international competition. Highest ranked Dutch team Marcella Koek and Milou Ettekoven will also be competing in Paraguay. The rest of the team includes Tess van Dinteren (21) from TPC Maaspoort and Cynthia Dekker (28) from Apeldoorn. Mena Smolders (36), who lives in Spain and recently made a strong appearance in the Senior World Championship 2018, is the latest addition to the group. They will be coached by Spanish David Mallenco.
The Gentlemen
The World Championship 2018 features the return to international competition of former team captain Marcel Bogaart (46). Peter Bruijsten (35) and Berend Boers (32), who together are the highest Dutch ranked team, are joined by Joost Snellink (28) from Padel Quick Oldenzaal. The team includes newcomers Wouter Van de Ridder (42), Sido Nijholt (29) from Joure and Sven Boele (26) from Alphen aan de Rijn. They will be coached by Pjotr van Dalftsen, who will also act as reserve player.
Popular Dutch padel players, Bram Meijer and Uriel Maarsen, who are touring through Europe following the pre-qualification stages of the World Padel Tour were also invited to participate. After negotiating goals and conditions with the Dutch Padel Federation, Meijer and Maarsen preferred to concentrate for this year on their development and achievement of their own goals. Coach van Dalftsen hopes to see the return of Maarsen and Meijer in 2019.
The Competition
The World Padel Championships 2018 will be held in Asunción, Paraguay, from the 29th of October until the 3rd of November 2018. The competition includes a National Teams Competition, that features four groups of four countries. Depending on their ranking on the group phase, each country moves forward to compete for final position 1st to 16th. Additionally, the World Padel Championships 2018 includes a National Pairs competition. This is a simple elimination draw where each country can inscribe up to four male and female pairs.