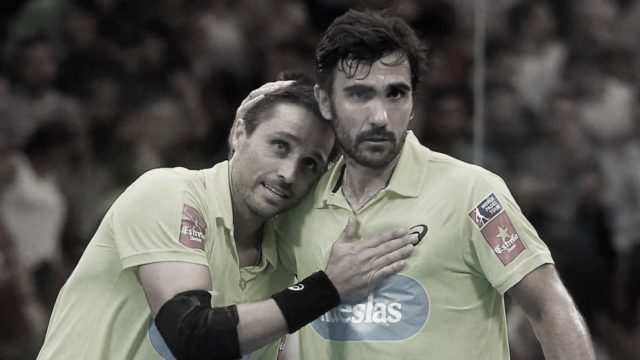 This can be the biggest story in professional Padel since Fernando Belasteguin separated from amazing Juan Martin Diaz. According to sports insider Emilio Forcher, Belasteguin is going to replace his partner soon.  Neither Belasteguin, Lima or his potential new partner has confirmed or dismissed the story yet.
Things with his current partner, Brazilian left handed Pablo Lima, have not been going well. Since the Madrid WPT Masters 2018, which they won, they have only reached one final in five tournaments. And they lost all five matches they have played against Paquito Navarro and Juan "Wolverine" Lebron. That would be unacceptable to the former no.1 and living legend of Padel.
Belasteguin turned 40 years of age last week. For most men that marks the middle life crisis; it is time for change.  Perhaps for Belasteguin as well.
[simple-author-box]