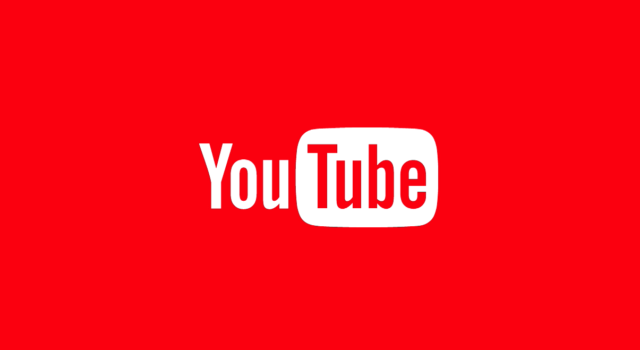 Padel Youtube, we love it.  There are plenty of spectacular rallies available and matches to analyze and learn.  However, finding the best uploads or best youtube channels, especially in English, is difficult. Below you can find a selection of the best Youtube Padel channels and clips we love.
Best Padel Youtube Channels, in English
The Padel School
The Padel School is a youtube channel formerly known as Servingyouright.  Their weekly episodes are produced in Dubai from the impressive NAS sports facilities.  Sandy Farquharson, an English man that has represented the UK in the World Padel Championships in Paraguay 2018, is the man behind the project.
Sandy started his channels by producing short clips featuring impressive trick shots.  They are worth watching. Later, he evolved to produce more academic content. He teaches basic shots and gives multiple useful tips for beginners.  The content is particularly good for anyone making a transition from other racket sports –such as tennis or squash- into padel.
The videos have a nice look and feel. They are properly edited, and contrary to other channels, they don't seem like a commercial vehicle to promote a brand or product.  Instead, they seem like an honest attempt to share knowledge about padel.  There is plenty of useful content. This compilation of trick shots is amazing.
Padel Trainer

Padel Trainer is produced by Daniel Dios, a former tennis pro with top ranking 717 ATP in the early 2000s.  Later he made a transition to padel.  After a stay in London, UK, he moved to Marbella to coach Padel and started his Padel Trainer project.
Padel Trainer on Youtube features nearly forty videos covering different technical and tactical aspects of Padel.  The videos are professionally produced and are illustrated with impressive graphs.
Hello Padel

Hello Padel is is one more interesting Padel Youtube channel.  There are over eighty videos sharing tips, tricks, technical and tactical knowledge.  The channels is run by Mauricio Andrini, a former youth national padel team member for Argentina, who after few years retired from Padel came back to bring knowledge to non-spanish speaking audiences.  And he does so with great enthusiasm and plenty of humor.  Most videos are professionally produced.  However, beware that most uploads have a strong commercial tone with the Head brand behind it    The vlogs and interviews are particularly interesting.  Further, he sometimes take you on a tour through the backstage of the padel glamour life.
Best Padel Rallies to Watch – Top 5
In addition to great you tube channels, we have prepared a compilation of amazing rallies.  These are some of the best on the internet.
This is the most watched video in Youtube about Padel. It is a compilation of some of the most spectacular rallies from of past few years.
There are plenty of editions containing some of the best rallies. This one is impressive as well.
One more is this one, containing the best rallies of 2014. Great padel and good music
Best rallies of 2018. INSANE!
Best rallies of 2017. Give me a break!
Bonus
And this one, from 2016, with Brazilian Marcelo Jardin flying all over the court. It is arguably the most watched in history.  This video has been uploaded and re-uploaded several times. Thus, the numbers are deceiving.  It is surely one of the most spectaculars.
Best Padel YouTube Channels, in Spanish
World Padel Tour
This Padel Youtube channel is the big mama of padel: World Padel Tour. Since its first upload in 2013, it has been dominating the internet with over 215 million views.  There are plenty of full matches, "best of" rallies and compilations.
Mejora tu Padel
Mejora tu Padel is a project lead by Padel coach Manu Martin.  Manu is a graduate in Physical Education and Sports Sciences and former tennis player.  He started his Padel Youtube channel in 2012 with the goal in mind to document his technical work for the Spanish Padel Federation.  In 2016 he started to produce a format more suitable for Youtube.  Since then he has been perfecting his uploads by testing different formats.
In addition to technical and tactical tips, he interviews professional players and put a spotlight on the back stage of the World Padel Tour.  This Padel Youtube is full of insider's info!
Aprende Padel con Hugo Cases
Hugo Cases is the founder of Aprende Padel con Hugo Cases.  Hugo, like most of the professionals of his age in the padel industry, has a background in tennis.   His videos are no none-sense and to the point.  No funny edits or self-proclaiming one-liners.  Throughout the years he has produced videos mostly in two formats: on court classes and classroom tactical tips.
Escuela de Padel Rafa Galvez
The tactical analysis of this Padel Youtube channel are a legend.  Rafa Galvez was the first coach to upload videos explaining, with clear visual ques, professional padel tactics in an easy to understand format.  Further, his channel features videos on technique and fitness.
Dale Candela TV
Dale Candela TV is Paquito Navarro's private Padel Youtube channel. His started this project in 2011. AT the beginning, it was simply a platform for Paquito to show off some of his skills.  Shortly after it become much more.  Paquito was clearly a natural youtuber and entertainer.  In one of his early videos he was recorded playing table tennis on a mini little small lunch table and simulating a back wall in the living room of the dining room of his parents.  Rough talent!  Later, in partnership with Bullpadel, he refined his videos and moved his tricks to a second channel: Padel Trotters.
Padel Trotters
This is an initiative of professional padel players Paquito Navarro and Peter Alonso. Padel Trotters is dedicated to "tricks" only.   A highlight of Padel Trotters is Paquito Navarro smashing and taking the ball out of the court using a "shoe".  Unbelievable!
+Q Padel
+Q Padel is the grandfather of all padel media.  It existed well before Youtube.  Coaches Horacio Alvarez Clementi and Miguel Sciorilli shared their knowledge by producing VCR videos.  This channel is interesting if you want to see the living history of Padel. Additional videos produced by Alvarez Clementi are available at the AugusteClementi Padel Youtube channel.
[simple-author-box]