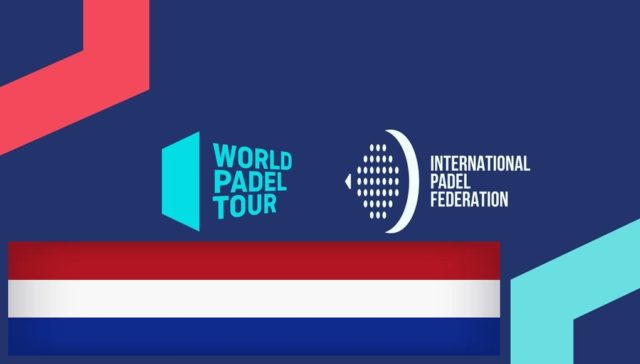 The recently implemented agreement between the International Padel Federation and the World Padel Tour offers the possibility to ambitious amateur padel players to start a head-to-head career against renown professional padel payers, such us Sanyo Gutierrez (1), Paquito Navarro (3) or Fernando Belasteguin (9). Their names are now listed in the same ranking.
The FIP Rise TPC Daalmeer in Holland was the first IPF Nationally operated padel tournament to grant points for the unified IPF/WPT ranking.  The results of the FIP Rise TPC Daalmeer added a number of new Dutch competitors to the growing list of ranked players.  The following Hollanders gained points in Daalmeer for the unified ranking and are listed for the first time.  They join countrymen Uriel Maarsen (147), Bram Meijer (155), Peter Bruijsten (272), Berend Boers (292), Peter Amerika (375) and Marcel Bogaart (375).
408 Robin Sietsma – 3
408 Sido Niholt – 3
520 Marc Kluft – 1
520 Ron Tuijp – 1
520 Victor van Ruissen – 1
520 Jorrit Notenboom – 1
520 Diederik de Groot – 1
520 Pjotr van Dalftsen – 1
520 Sten Richters – 1
520 Arwin Romijn – 1
Started playing padel in Argentina in 1987. Contributor to the structural development of the sport in Holland since 2006. University lecturer in International Business, specialized in media, sports and entertainment.   Senior padel coach, sports journalist, manager and pioneer.  Eternal student.
When I am training players I use a Dunlop Nemesis Padel Racket and Dunlop Training Balls. Would you like to become a guest author? Contact us.