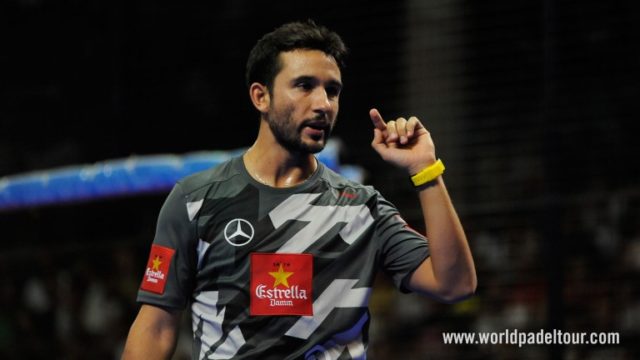 Sanyo Gutierrez is an incredibly skilled padel player. He is one of the deadliest counter attackers, a master at managing the tempos of the rally and a creative wizard.   As of April 2019, he is ranked no.1 at the professional padel circuit.   His current partner is Maxi "The Shark" Sanchez.
Early Days
Sanyo was born on June 15th 1984 in San Luis, Argentina. He started playing padel at the early age of 11.  Only fours years after, he joined the Argentine professional circuit AJPP.  In 2006 he moved to Spain to join the Padel Pro Tour and reached his first quarter final in 2007.  After playing with several partners, in 2009 he started to attract media attention when he joined Spanish legend Willy Lahoz.  He was noted as a "different" player.  Shortly after he was spotted by Argentine gladiator Sebastian Nerone.  During that period he made impressive improvements.  He was able to add maturity and mental stability to his wide arsenal of what was up to then "rough" talent.
Improving Fast
2014 was a milestone year for Sanyo Gutierrez.  With his long time friend and countryman Maxi Sanchez, he won the 2014 Masters for the World Padel Tour by defeating the no.1 ranked team Belasteguin-J.M. Diaz in what is still considered one of the most entertaining and spectacular padel matches of the last few years.  Between 2014 and 2016, his achievements and level of play continued to improve.  He insinuated that he was ready for more.   In his ambition to challenge top dog Fernando Belasteguin, he joined upcoming Spanish star Francisco "Paquito" Navarro.   They played together for over a year and claimed several championships.  But personal disagreements and disappointments with Navarro brought him back to play with Sanchez.
Becoming no.1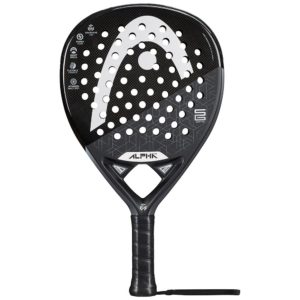 In 2018 Sanyo's dream came true.  Belasteguin's recurring injuries opened a unique opportunity for him.  He took advantage of Belasteguin's extended absence an claimed the no.1 spot in the ranking.   With Belasteguin back in the 2019 World Padel Tour circuit, Sanyo will have to demonstrate whether he is or not the best padel player in the World Padel Tour.
Sanyo's current main sponsor is Head.  He plays with a Head Graphene 360 Alpha Pro racket.
[simple-author-box]