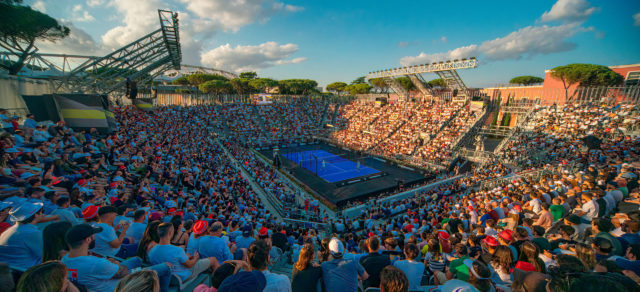 For the International Tennis Federation -ITF-, and its President David Haggerty, it was an historical blunder. Yesterday, ITFs General Assembly rejected a resolution of the Board of Directors that would declare ITF as Governing Body of Padel. The vote needed the support of 2/3 of the assembly.
The resolution faced opposition from a number of national tennis federations -many are members of the International Padel Federation-. Additionally, stakeholders from the Padel and sports governance announced their opposition to the takeover, including the Professional Padel Players Association.
What was behind ITFs intention to  take over Padel?
Back in the early days, padel was ignored -or even put down- by most of the tennis industry and official institutions. We did not even have our own materials; we were using paddle-tennis or platform-tennis rackets and tennis balls. Later, in the 90s, Argentina was the first country to see an explosion of Padel -yes, before Spain-. The industry started to grow, we got the first Paddle rackets (later called Padel) and we got the Argentine Padel Association. Few other national federations followed and the International Padel Federation was founded.
At that point the Argentine Tennis Association could not ignore padel anymore.  People were leaving tennis and adopting padel by the tens of thousands per month. At one point, most tennis courts were empty or abandoned. Padel courts were full; millions were playing it. The retirement of tennis legend Guillermo Vilas had made things even worse.
The Argentine Tennis Association was furious. They tried everything they could to stop the downfall of tennis and rise of padel. They went to ridiculous extents. Few years ago, a long time President of the Argentine Padel Association shared with me a shocking story of the time "… the situation was very bad for tennis… they were concerned… they started circulating bad rumors about Padel and trying to convince people not to play it. They even spent several tens of thousands of dollars in an advertisement in a national newspaper -full central page, biggest paper in the country- explaining that padel was bad for your health. You would get more injuries than playing tennis, they argued".  Time put everything in its right place. Today, in Argentina, tennis is tennis and padel is padel.
International Developments
I have been observing the same process during the last ten years at national and international level in Europe and Middle East. The same is possibly happening in Africa and Asia.  The Italian Tennis Federation, which few years ago started to host the Italian Paddel Federation, recently changed its name to Tennis and Padel Federation. The Dutch Tennis Federation KNLTB forced a merger with the Dutch Padel Federation and change its articles of incorporation to adopt padel; something similar happened in Belgium. The French, Chinese, UK and Bulgarian Federations adopted padel as well. And there are several others that, like the Argentine Tennis Association in the 90s, cannot ignore padel anymore.
And there is more. I hear that the international interest for tennis is dropping (for example, bad ratings and unpopular WTA Finals as well as the Billie Jean Cup), and just like Guillermo Vilas in '92, a golden generation of tennis players is retiring or nearly done (Federer, Nadal, Djokovic, Murray).  In contrast, Padel courts and Padel events are usually sold out.
The International Tennis Federation could not ignore Padel anymore. Tennis is not doing great; ITF's finances are in red. It's President, David Haggerty, who was elected in 2015, seems to be in trouble.  And because Padel is not to be stopped, he was seemingly trying to take over it to improve ITF future prospects.
For over a year ITF has been working on a twisted strategy to deal with a situation that recognizes as "worrying". According to El Neverazo, back in April 2022 ITF sent a communication to all its members affirming that it recognizes Padel as a "threat", encouraging them to take over control of the new sport and even to become members of FIP.  What could ITF achieve with this? Perhaps two things: have more arguments to affirm claims over padel and assert more influence over FIP.  Yesterday, at its General Assembly, ITF presented its strategy for padel and attempted to claim control over it. The Assembly said "no".
Like in Argentina, more than thirty years ago, time put everything in its right place.
[simple-author-box]