Following on the partnership announcement with the World Padel Tour, the International Padel Federation -IPF-, released details on its new circuit: FIP Tour.
The initiative of FIP's current board, under leadership of President Luigi Carraro, aims into
further building on top of the already existing tour's structure and rebranding it.  By way of the new program, the current FIP 500, FIP 250 and FIP 100 tournaments can convert into FIP Promotion, FIP Rise and FIP Star.  In due time, all competitions organized in accordance to old formats will disappear.  The assignment, organization and implementation of the tournaments continue to fall under the domain of the National Padel Federations.
The conditions and minimum requirements are increased, however, also the benefits.  A main change includes that participants to the new FIP tournaments will receive points for the unified World Padel Tour/FIP ranking up to a maximum number of appearances per player per year.
In Holland, the first tournament to grant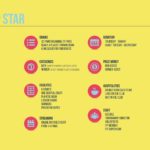 WPT/FIP ranking points is the Alkmaar Open, from 28th to 30th of June.  La Playa Rijswijk has been organizing FIP tournaments since 2017.  It has not yet been confirmed if La Playa FIP 500 will whether or not convert into the new tournament format.
Started playing padel in Argentina in 1987. Contributor to the structural development of the sport in Holland since 2006. University lecturer in International Business, specialized in media, sports and entertainment.   Senior padel coach, sports journalist, manager and pioneer.  Eternal student.
When I am training players I use a Dunlop Nemesis Padel Racket and Dunlop Training Balls. Would you like to become a guest author? Contact us.