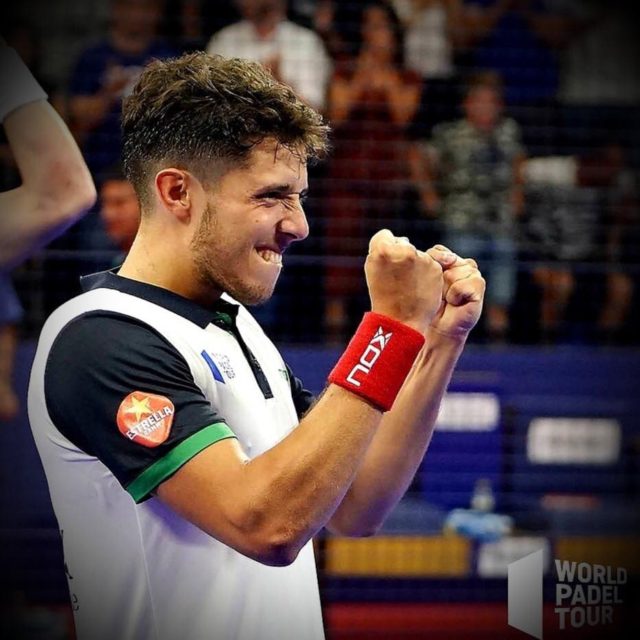 Agustin Tapia (Catamarca, Argentina, 1999) is an Argentine Padel player born in the northern province of Catamarca, Argentina.  He is considered one of the brightest young stars in professional padel.  He joins a legion of new players that are bringing excitement to the World Padel Tour, including Franco Stupaczuc, Federico Chingoto, Juan Lebron and Alejandro Galan.
Background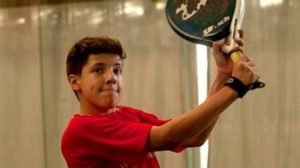 The north western region of Argentina is one of the most quiet and traditional areas of the country. Catamarca, one of its provinces, is located on top of the mighty Andes.  People are humble and unambitious. Above all, friendly and generous.  Agustin Tapia was born there.  It would be hard to anticipate that one of the most talented padel players of the last few years would be born there. Catamarca is far from any spotlight and away from big training facilities.
Agustin -nicknamed "el Pollito" or "little chiquen"- Tapia started playing padel at the early age of nine.  He began at the lowest -7th- category in Catamarca. With only thirteen years of age he debuted at the first class to become provincial champion.  In 2011 he was ranked country's no.1 for his age catand was called to play the Youth World Championship in Melilla, Spain.   During 2012 he maintained his ranking and was champion in the Panamerican Championships in Brazil.  2013 was again a great year for Tapia. He represented Argentina in the Buenos Aires Youth World Championship and was once more World Champion.  In the following years he continued to play for Argentina and claimed nearly every title possible until 2017.
In the Spot light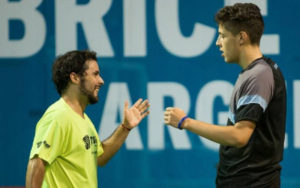 Tapia was until 2017 a familiar name only to the serious padel fanatics.  He was still outside of the big spot light.  But that changed when he partnered with veteran Luciano Soliverez and won the Fabrice Pastor Cup, which awarded an all expenses paid trip to Spain and a wild card to participate in the pre-qualifictions round to the main draw of the Barcelona WPT.  Against all expectations, Tapia-Soliverez won four consecutive matches.  They entered the main draw to become the darlings of the tournament.   During the 2017 Buenos Aires Padel Masters he got a W.C. for the main draw.  With Luciano Soliverez he nearly stunned legendary Cristian Gutierrez and Franco Stupaczuc in the first round.  He left again as the tournament's hero.
Moving to Spain
Shortly after he moved to Spain and partnered with veteran Marcelo Jardin. In 2018 he played with several partners until he was spotted by former world's no.1 Juan Martin Diaz, who invited to join him.  But things did not go as expected with Diaz injuring his left knee and later Tapia having to take a break to recover his left foot.  He returned in 2019 with a temporary lower ranking partner, Nacho Gadea, to shock the padel world once more. They defeating the ranking leaders Sanyo Gutierrez and Maxi Sanchez to reach the semi-final of the World Padel Tour Valencia Open 2019.
He seems to be destined to become one of the world's best.  In July 2019, as anticipated, legendary Fernando Belasteguin announced that he will partner with Tapia in what is to become on of the most anticipated padel teams of the year.
"… my goal is to be among the world's best and win everything that Belasteguin has won. Perhaps I am being too ambitious, but well, that is my dream…", Agustin Tapia.
Style
He is elegant, aggressive and a heavy puncher, but at the same time creative and difficult to read. This is a rare combination.  Accordion to long time national team coach of Argentina, Jorge Nicolini, there has never been something like Tapia since Juan Martin Diaz.  He has some natural level of anticipation and sensibility that would possibly allow him to become a top sportsman at nearly any sports discipline.
Outside of the court he is a quiet young 20 year kid.  Humble and silent.  Beloved and nurtured by older colleagues.  He is cherished by the crowds, only rivaled in popularity by Belasteguin or Miguel Lamperti himself.
Sponsor
Agustin Tapia is sponsored by Adeslas and Nox.  He plays with his own AT10 Gold by Nox, available at Smashinn.com at very good price.  Check it out!
[simple-author-box]